When we started Virtual Psychologist in 2017, it was initially about giving 24/7 access to help.

Working as a senior psychologist for the government, our CEO and Founder Dervla Loughnane attended a young man's home, in need of support. Upon arriving, she sadly discovered that he had committed suicide earlier that day. What caught her eye was his mobile phone was beside him. She thought 'if only he had reached out to someone with a text message'.

The reality is, millions of people around the world find themselves in that exact same situation every single day.

Over the years, we've realised that Virtual Psychologist is much bigger. We aren't just about giving 24/7 access to help.

Virtual Psychologist exists to give access to hope. We exist not just to save a life, but to transform it.

We enable mental health transformations.

We imagine a world where anyone can access hope.
What is #MentalHealthWarrior?
Mentalhealthwarrior is Virtual Psychologist's youth and student program. It is targeted towards people aged 15 to 24, with a primary focus on engaging those who would not normally reach out for mental health support. We have found, through extensive research and more than five years of engagement, the youth prefer text-based counselling over all other channels. Further, the University of Western Sydney, in collaboration with the MARCs institute, have found that text-based counselling is an effective means of support, and can provide a good predictor for depression and anxiety.

We believe that utilising text as a means to engage those that wouldn't normally reach out, can only have a positive impact on their development, education, and relationships both at school and home. Our Mentalhealthwarrior program has already helped hundreds of youth across Australia. Although we focus on youth, counselling sessions are available and appropriate for any age group (13-99 years).
of students aged 12-24 reported that they would not have reached out for any help if text counselling had not been available.
of respondents reported an increase in confidence to seek out support.
of youth stated they would continue to seek wellbeing support if text-counselling was an option.
of people who identify as culturally and linguistically diverse (CALD) would not have accessed support if text-based counselling was not available.
 of youth referred to Virtual Psychologist, reported an improvement to their mental wellbeing.
of youth agreed that they were able to develop trust with their virtual psychologist.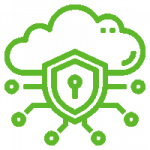 Secure data storage with Amazon S3 which maintains compliance programs such as PCI-DSS, HIPAA/HITECH, FedRAMP, EU Data Protection Directive, and FISMA. All housed in Australia.
Multi-channel communications with end-to-end encryption to securely stay in-touch with today's youth including WhatsApp, Facebook Messenger, Line, SMS and with more coming soon!

*Including the option of voice and video.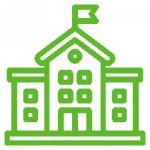 With in-house school counsellors providing support during school hours using our purpose built platform; we can provide after hours support from 4pm to 10pm.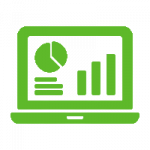 Access to de-identified data for reporting purposes.
Join the future of youth mental wellbeing, become a Mentalhealthwarrior school today!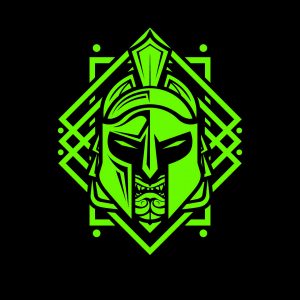 Our logo represents strength, support, and unity. We want all people and organisations to join our Mentalhealthwarrior tribe. Mentalhealthwarriors support one another, and protect the wellbeing of people within the community.
Enquire now about the #Mentalhealthwarrior school program below.​